I've been blessed with the opportunity to travel all around the world. I've walked with cheetah in Kenya, unearthed ancient Aboriginal cave dwellings in the Outback of Australia, danced at a ceili in Edinburgh and swum with manatees in the Caribbean.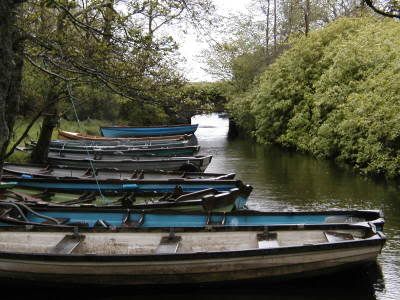 But the place that I've been drawn back to time and again is that verdant green Island of Poets, Ireland. During my two trips there I have repeatedly found myself transported by the friendliness of the people, the awe-inspiring vistas, the heart-lifting music and above all, the craic.
"The craic is mighty tonight," a young man named Padraic told me as he and his cousin Michael regaled me with tall tales of their family history in a bar in Killarney. I raised an eyebrow, being unable to make myself heard over the toe-tapping fiddle and bodhran duet beside me, and he explained. "The craic, the stories, the talk, ya know?"
Oh yes, I know. That melodious accent, burred by stout or good whiskey, husky with the smoke of peat fires, and rich with visions passed down one generation to the next. Every trip I've made to Ireland, I've returned home enriched with ideas and possibilities, delighted by the prospect of weaving the people and stories I met into my own tales, and eager for the opportunity to go back once more.
I'm currently finishing the hopefully final revisions on a thriller that echoes with the roar of the explosion of Atlantis; reveals the brave deeds and anguished decisions of an ancient Irish warrior queen, Maeve; spirals into the present as two lovers meet on the storm-swept cairn where Maeve is buried; and finally crescendos with one woman's struggle to save two children.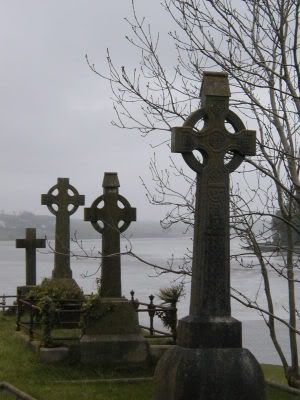 I'm pretty pleased with it—as I read it, I can almost feel the rhythm of Padraic's lilting speech, the beat of the bodhran, the slashing ribbons of rain. My hope: that when I'm finished, it will be as inspiring as the island that inspired me.
Are there places that have inspired you to write? Novels that captured the essence of a locale so much that you felt you were actually there? Please feel free to share.
Slainte,
CJ
Cathryn J Lyons, MD
No one is immune to danger…
BLINK OF AN EYE is "a perfect blend of romance and suspense." –Sandra Brown
Coming soon from Tor Books!
Check out my new reading group at
http://www.cjlyons.net/