This weekend several writers' loops pointed me toward a press release announcing a new licensing agreement between Harlequin Enterprises and NASCAR. In case there is any reader who doesn't know -- and let me quote the joint press release -- Harlequin is "one of the world's leading publishers of women's fiction and the global leader of series romance" and NASCAR is "the largest sanctioning body of motorsports in the United States."
"Under the agreement, Harlequin will publish a variety of women's fiction titles that will be included in the NASCAR Library Collection… The novels, by some of Harlequin's bestselling authors, will have plotlines centering on NASCAR and will bear the NASCAR brand on their covers. The debut title in the new program, IN THE GROOVE by award-winning author Pamela Britton, will be published on January 31, 2006 to coincide with the Daytona 500.
"We are thrilled to be NASCAR's first partner in fiction publishing and to bring our entertaining and enriching editorial to its audience," said Donna Hayes, Publisher and CEO of Harlequin Enterprises. "NASCAR has one of the largest and most loyal bases of female fans of any sport in the United States and we are delighted to publish novels that will appeal specifically to them."
Read more
here
, or if you want the editorial perspective
here
.
I should point out that my interest here is purely academic. I am not a motor-racing fan and I know this (picture my index finger and thumb one millimetre apart) much about NASCAR, but the idea caught my attention. I spent some time wondering if other collaborations were possible ... and couldn't think of anything on the same scale of possible readership.
My daydreaming shifted, as it tends to do on a lazy Sunday morning, to product placement in books. I remember reading something a year or two back about a product placement deal between, from memory, Faye Weldon and a jewellery company. Wouldn't it be nice if the deal were paid in diamonds?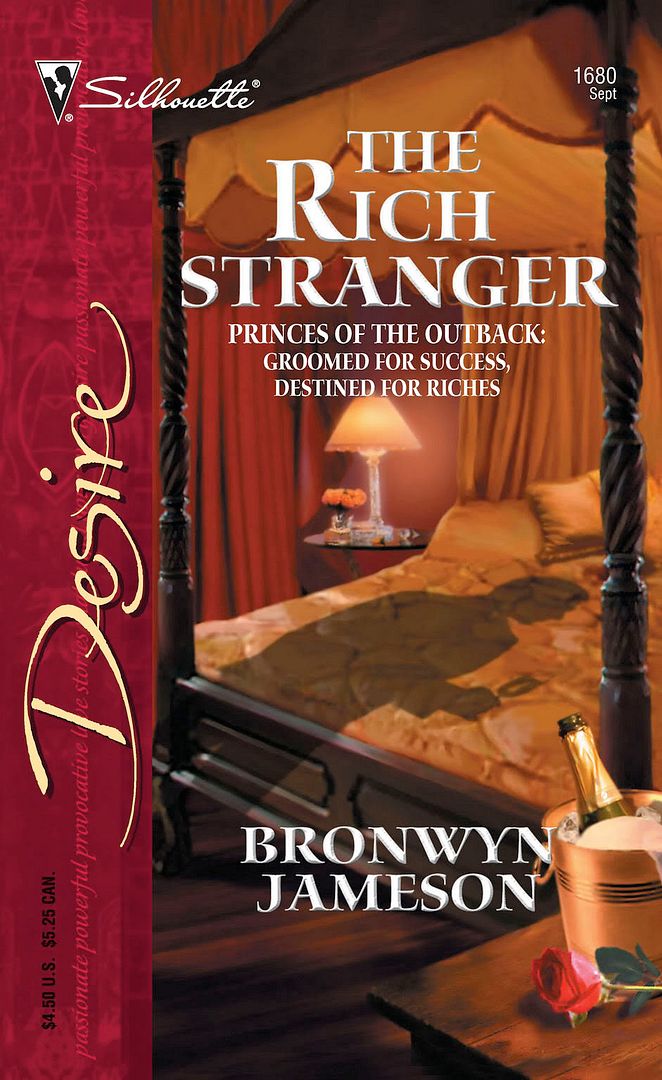 That thought led me to consider the specific products mentioned in my books. Yes, there are diamonds in A RICH STRANGER as well as some upmarket designer names and a specific model of Jaguar. We are talking a RICH guy, after all! Wouldn't some of
those
free products be nice? *g* But, hey, I'm not greedy (and only slightly delusional.) I'll settle for a carton of
Tim Tams
, my heroine's chocolate of choice in THE RUTHLESS GROOM.
How about you? What product would you place in your book on the promise of free goodies? Or what organization would you love to collaborate with to produce books for a specific market?